---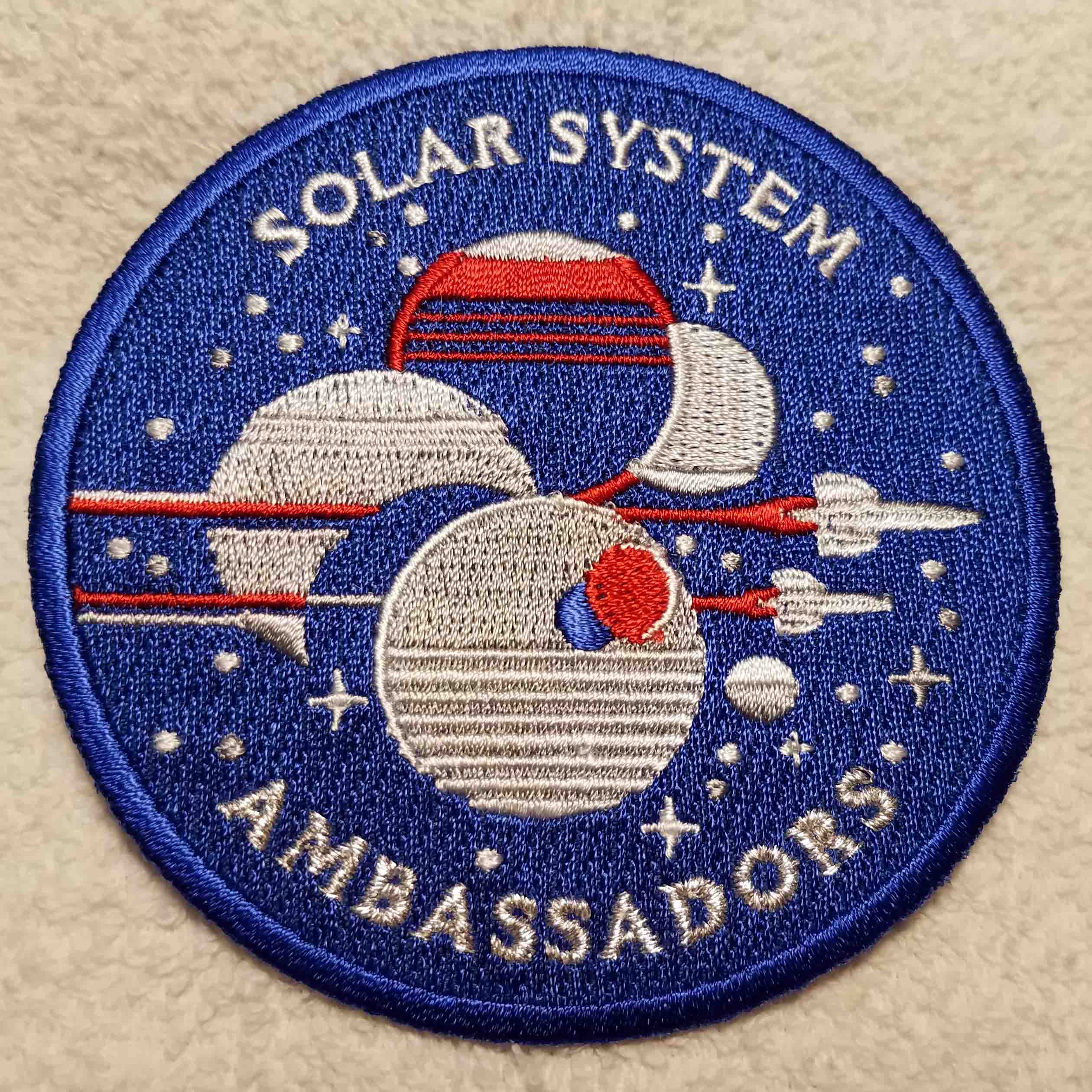 JPL Solar System Ambassador Program
What is the Solar System Ambassadors Program?
The Solar System Ambassadors Program is sponsored by the JET PROPULSION LABORATORY in Pasadena, CA, an operating division of the California Institute of Technology (Caltech) and a lead research and development center for the National Aeronautics and Space Administration (NASA).
The Solar System Ambassadors Program is a public outreach program designed to engage energetic individuals who have the means and drive to share the excitement of space exploration in their local communities. These individuals conduct public events that communicate exciting discoveries and plans for exploration in Solar System research and technology through non-traditional forums, e.g. Rotary Clubs, libraries, museums, planetariums, "star parties," mall displays, etc. Ambassadors reach broad sectors of the general public that are often unaware of NASA's ongoing exploration efforts. Their enthusiasm for space exploration personalizes the experience of learning about our neighborhood in space, our home planet and the Universe beyond.
Ambassadors are space enthusiasts, K-12 in-service educators, retirees, community college teachers, and members of the general public interested in providing greater service and inspiration to the community at large.
How are Ambassadors Trained?
Ambassadors are representatives for participating JPL programs and missions that support current and future exploration, including Cassini, Galileo, STARDUST, Outer Planets Program, Genesis, Ulysses, Voyager, Mars missions, Discovery missions Deep Impact and CONTOUR, Space Infrared Telescope, Earth Missions and the Deep Space Network.
Each Ambassador participates in online (web-based) training sessions that provide interaction with NASA scientists, engineers and project team members. Training sessions provide Ambassadors with solid, general background on JPL missions and information needed to support specific mission milestones, such as launches, planetary flybys, first image returns, arrivals, and ongoing key discoveries. Ambassadors are sent videos, slide sets, booklets, pamphlets, posters, postcards, lithographs to support their efforts. Online materials, training archives, and other resource links are available as well.
Collectively, the direct interaction with JPL personnel, ongoing training, support and materials provided by the program lay the foundation for Ambassadors' successful planning and execution of community-based events. Armed with inspiration and knowledge, Ambassadors spread this excitement throughout their local communities, personalizing the NASA experience for hundreds of thousands of people. By imparting their knowledge, energy and enthusiasm for space exploration, Ambassadors serve as key members of the JPL/NASA informal public outreach team.
---
To schedule a Solar System Ambassador presentation by Tony LaConte

or for more information on public Solar System Ambassador presentations

call Tony or Carole at (623) 979 - 1393,
or e-mail to: Tony@stargazingforeveryone.com
---
Sponsored Links