---
Stargazing Equipment
Top Quality Equipment providing dazzling views of the night sky.
Stargazing For Everyone has a large variety of viewing and support equipment available for use at every program. The selection of equipment for each program depends on the size of the audience, the objects to be viewed and if special activities are requested (such as astro-photography, video taping, or a special viewing project).

Take cellphone images of the Moon and Planets through our telescopes!
These images were taken with a Samsung cellphone no editing or photoshop!


We have special equipment for wheelchair access viewing.
Please call and identify any special needs prior to attending one of our programs or when scheduling an event.
This is a partial list of the equipment we have available for every program.
Check out one of our community education programs or public programs.
---
Telescope Slide Show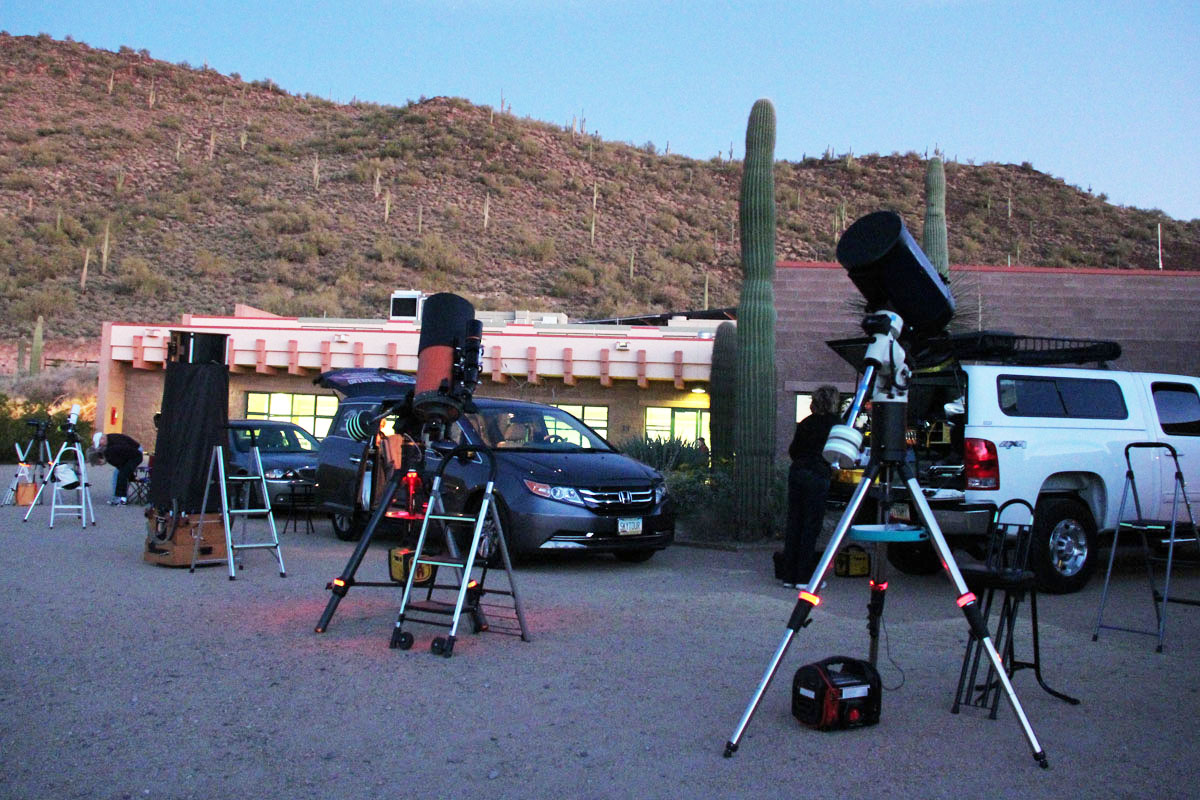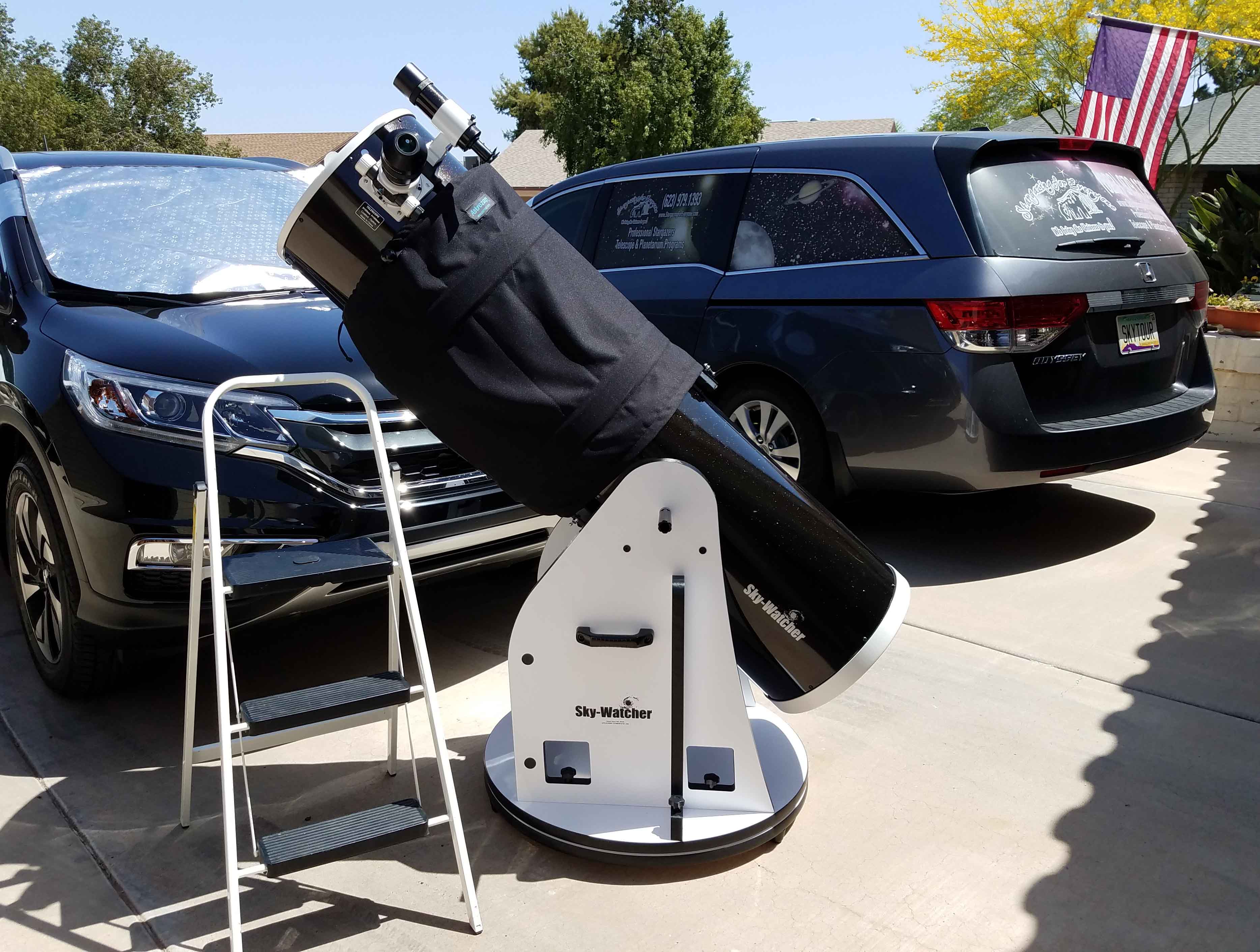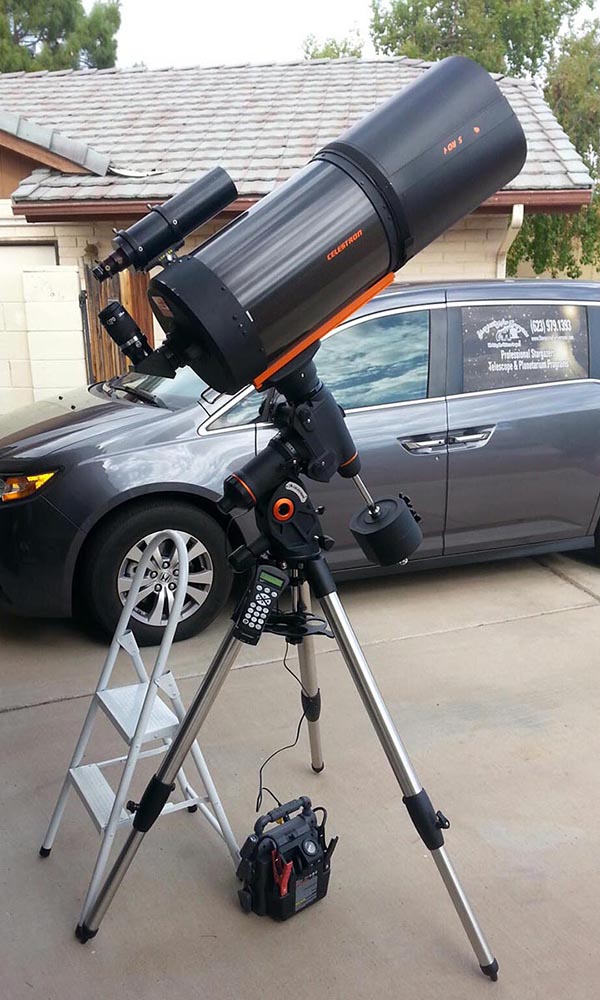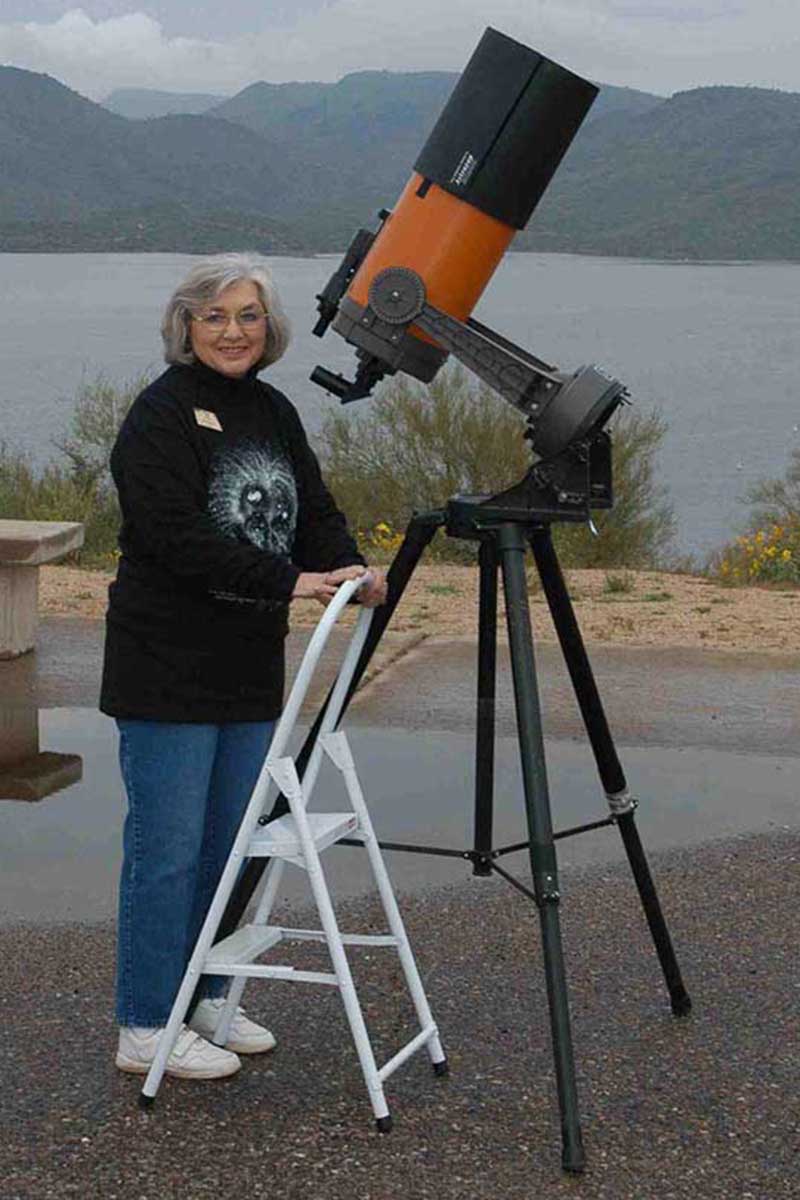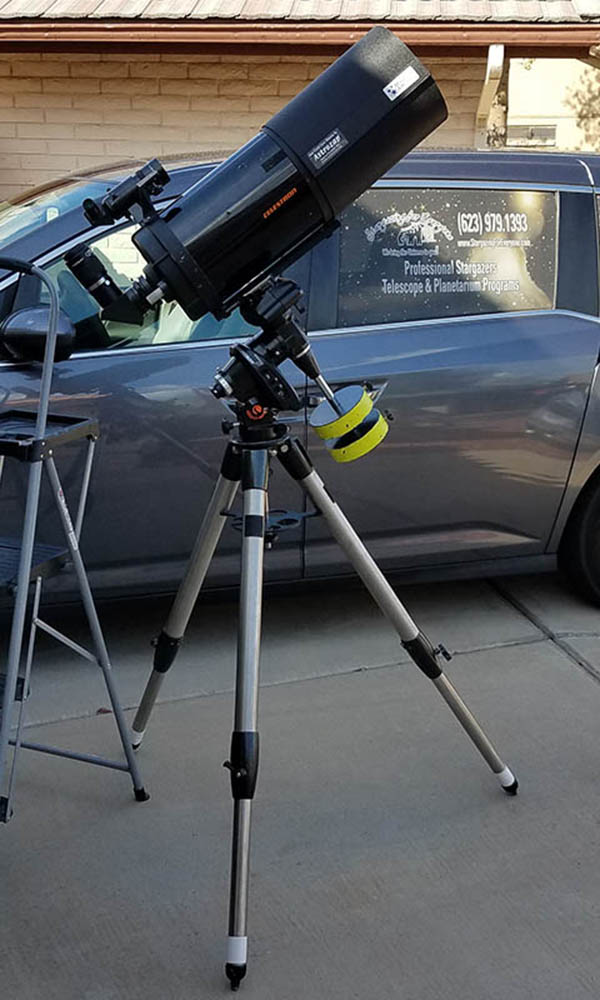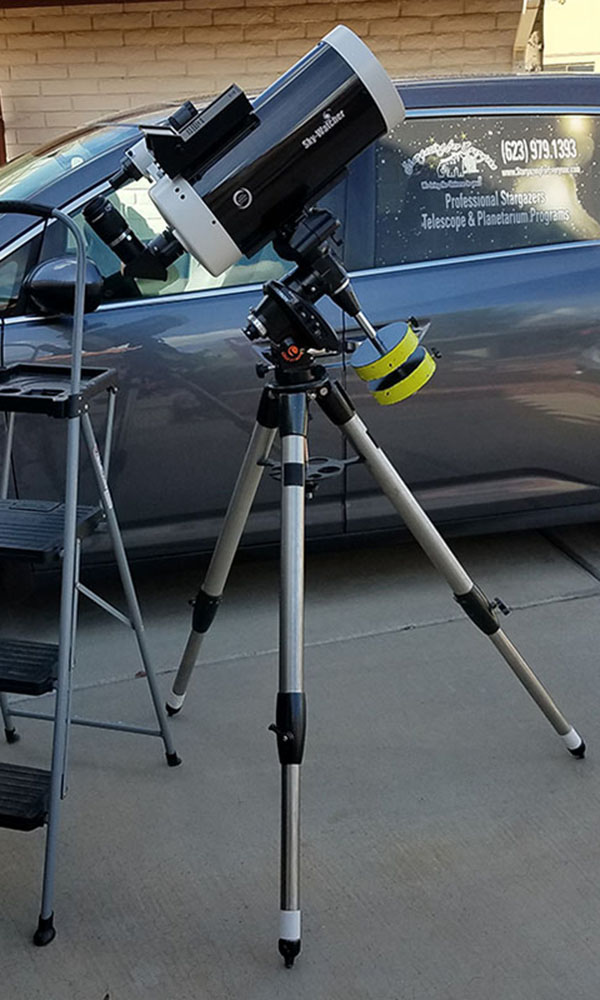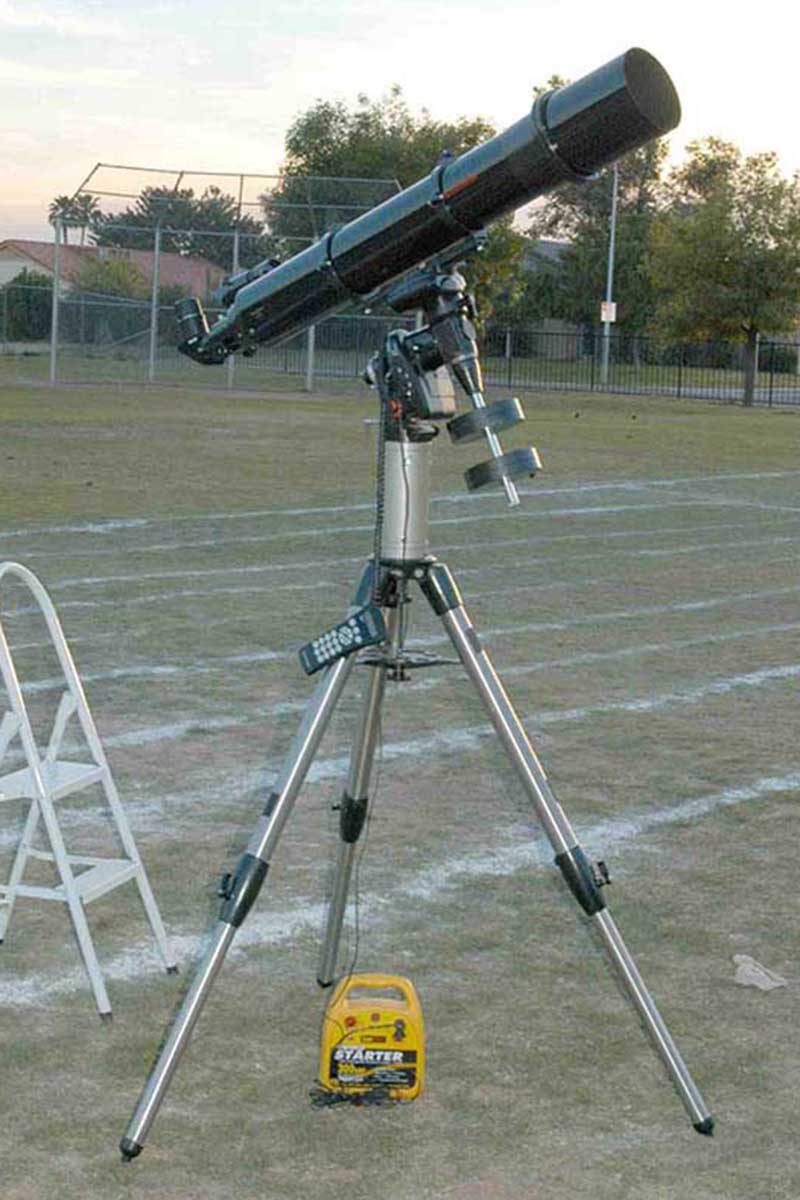 ---
Telescopes
14 inch Dobsonian [View]
11 inch Schmidt-Cassegrain on a German-Equatorial Mount [View]
8 inch Schmidt-Cassegrain on a Wedge Mount (2) [View]
8 inch Schmidt-Cassegrain on a German-Equatorial Mount [View]
8 inch Newtonian on a German-Equatorial Mount [View]
7 inch Maksutov-Cassegrain on a German-Equatorial Mount [View]
6 inch Equatorial Refractor on a German-Equatorial Mount [View]
6 inch Newtonian on a German-Equatorial Mount
5.5 inch Schmidt-Newtonian
5 inch Schmidt-Cassegrain
4.5 inch Edmund Scientific Classic Astroscan Reflector
90mm ETX-EC Computer Controlled Maksutov-Cassegrain
80mm Maksutov-Cassegrain
80 mm Refractor
60 mm Refractor


Binoculars
20 x 80 Binoculars
9 x 60 Binoculars
12 x 50 Binoculars
10 x 50 Binoculars (12)
7 x 35 Binoculars


Special Equipment
Observatory Grade White-light and H-Alpha Solar Filters
The Coronado PST [View]
The "Sunspotter" solar image projection system
Spectrographic eyepiece system for viewing stella spectra
Various light pollution and moon filters
Telescope video system for recording the moon and planets
Large projection screen, Laptop aand LCD projector
Nikon D100 digital camera for photographing the night sky and all its wonders
ZWO CCD cameras for imaging Solar System and Deep Space Objects
Wireless Portable Public Address System for groups up to 1500 people
---
For more information
call Tony or Carole at (623) 979 - 1393,
or e-mail to: Tony@stargazingforeveryone.com
---
Sponsored Links